Distance measurement with Windows Phone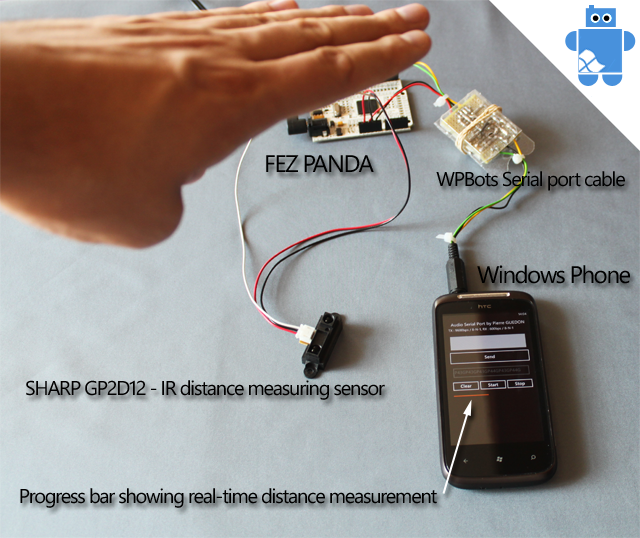 Une autre application du « port série Windows Phone » pour préparer le robot : la mesure de distance (avec capteur IR SHARP GP2D12, portée 10-80cm).
Another application of the « Windows Phone serial port » to prepare the robot : distance measurement (with IR sensor SHARP GP2D12, range of measuring 10 to 80cm).
Welcome !

WPBots.com is a blog which talks about robots made in C# based on .Net MicroFramework and Windows Phone.