Je n'ai pas encore reçu le récepteur Bluetooth A2DP mais j'ai fini de fabriquer  le module de transmission série pour Windows Phone qui se banche sur le récepteur.
I didn't received yet the A2DP Bluetooth receiver  but I finished to make the serial transmission module for Windows Phone which is connected to the receiver.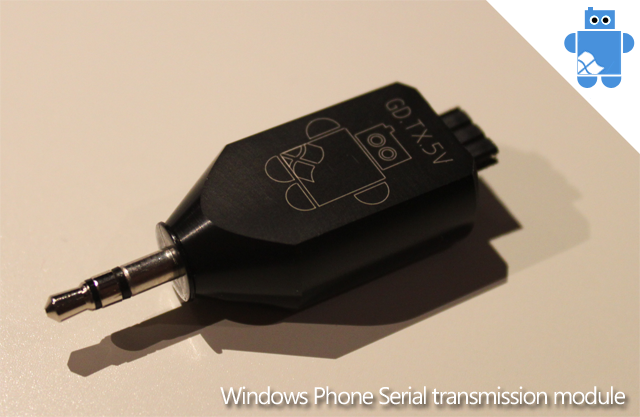 Ce module permet de convertir le signal audio (envoyé par le Windows Phone en Bluetooth vers le récepteur A2DP) en un signal RS232 (niveau TTL) à 9600 bps.
This module allows to convert an audio signal (sent by the Windows Phone over Bluetooth to the A2DP receiver) into a RS232 signal (TTL level) at 9600 bps.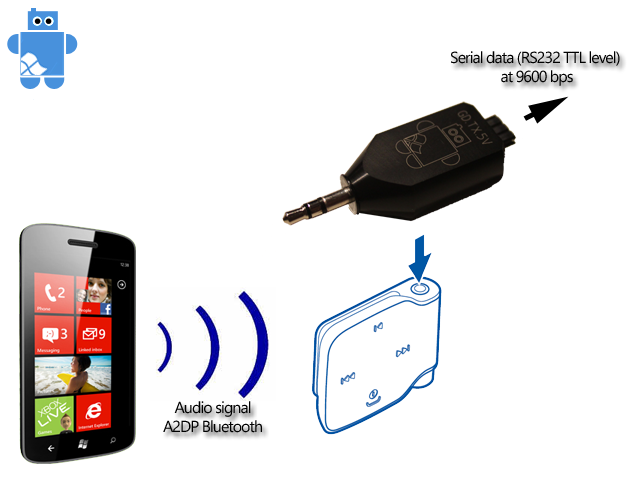 Welcome !

WPBots.com is a blog which talks about robots made in C# based on .Net MicroFramework and Windows Phone.